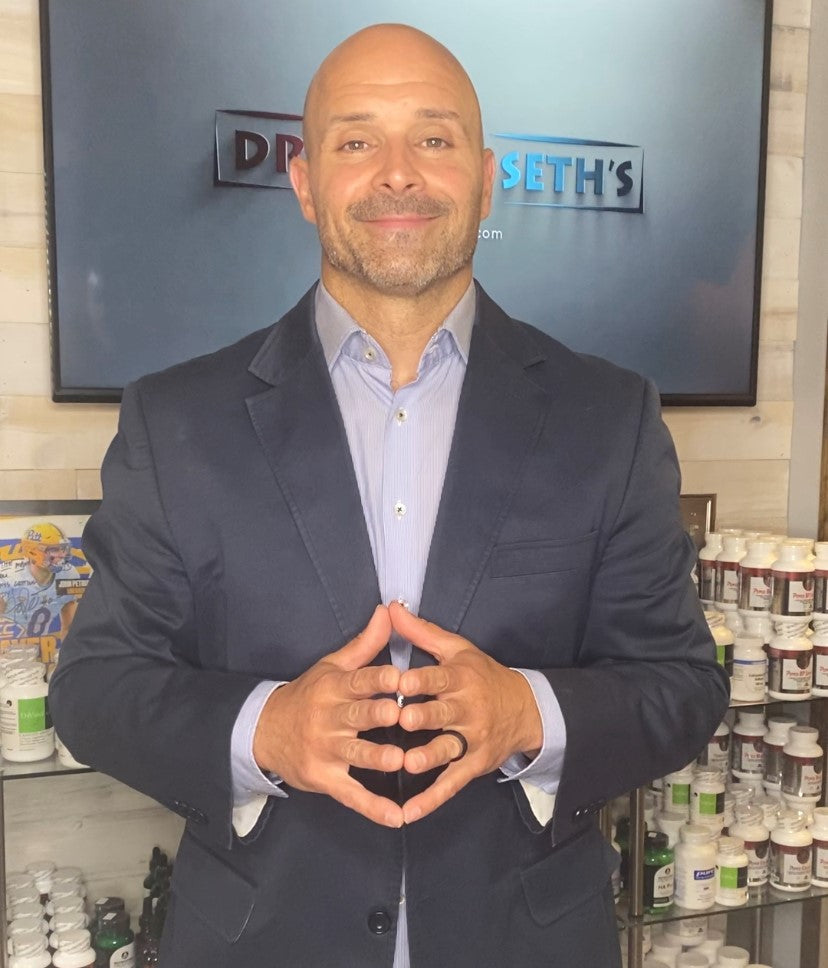 Dr.Seth
Dr. Seth has 18+ years of expierence in functional medicine, nutrition, supplements, and body enhancement. He has seen and helped over 100,00 patients. He has treated almost every health condition, hundreds of times. Dr.Seth has won numerous awards for being the top office in his region and worked with some of the top professional athletes in his area. Dr.Seth takes pride in his work and treats every patient as if he is treating himself or the lord. Dr.Seth has recently started taking virtual consult calls so he widen his impact and serve patients from all over the world.
Dr.Seth's™ Line of Vitamins
Here at Dr.Seth's, we only use industry leading technology, focusing on the highest grade quality control standards, to bring superior products to our customers worldwide. We only use the purest nutrients from the finest raw materials, bringing the perfect power stack to every bottle. We emphasize quality, purity, and 100% customer satisfaction. Our goal is always premium quality and clean nutrients so your body can function better, allowing you to enjoy life to the fullest.
What Our Customers Are Saying:
Matty Danz

As Good As Selenium Gets

"I compared many brands before getting this. My new go to for daily selenium and will continue to use this product line. I believe this is actually organically plant derived form of selenium and not the lowest potency yeast form. Very small compared to my previous brand and I like that it had the coconut powder."

Amanda N.

Great Value for a High Quality Zinc Supplement

"I really like that there is nothing unnecessary in this zinc supplement. When tou are trying to be the healthiest you can be, it's really important not to add anything artificial. Having coconut and sunflower oil is awesome. I can tell it is very high quality and my body is appreciating it. I haven't been sick since using it and there has been a lot of viruses here. I can even notice a difference in my skin and energy!"

Barnabas R.

Best Zinc on the Market

"Especially in today's enviroment good zinc is essential. I love Dr.Seth's the best. Super easy to swallow and combined with their selenium it is extremely high immune support. This is a winner!"